What are EDGAR Filings in Florida?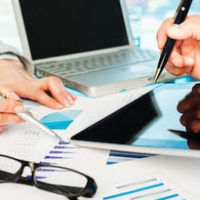 EDGAR is the Electronic Data Gathering, Analysis, and Retrieval system, which is an online program through the United States Securities Exchange Commission (SEC). EDGAR is used to perform automated tasks like collecting, validating, indexing, accepting, and forwarding of submissions from companies and other entities that are required to file forms with the SEC. The premise behind the system is to help streamline and promote fairness in the securities market which can benefit corporations, investors, and the economy as a whole by speeding up the process of receiving, accepting, disseminating, and analyzing any time-sensitive information that is filed with the SEC.
How Does a Securities Attorney Help with EDGAR Filings?
In order to file reports and other documents in the EDGAR system, individuals and entities must first obtain EDGAR codes which requires completion of an application online with the SEC.  You can retain a Florida securities attorney who will help with this process.  At the Law Office of Clifford J. Hunt, P.A., we routinely assist our public company clients with obtaining EDGAR CODES, and preparing their registration statements and periodic reports as required by the SEC. Some of the documents we assist clients with their preparation include:
Registration Statements on Form S-1
Registration Statements on Form 10
Annual Reports on Form 10-K
Quarterly Reports on Form 10-Q
Forms 3, 4, and 5
Periodic Reports on Form 8-K
Schedule 13D and 13G
Proxy statements and information statements on Schedules 14A and 14C
Form D
Importance of Following SEC Rules
Certain filings must be filed electronically through the EDGAR system. They will not be accepted in a paper format unless requirements are met under the temporary and continuing hardship exemption. Failure to file required forms in a timely manner can have serious repercussions for your business.
There are other types of filings that are not yet available electronically or permissible on EDGAR. And, then other forms may be available, but it is up to the company whether they want to file electronically or not. One example of an optional filing is Form 144, which is the notice of proposed sale of restricted securities.
Because the rules can often be complex and confusing, it's important to have an attorney who understands the nuances of the SEC's rules when it comes to what has to be filed on EDGAR.
Interactive Data Documents
Most companies are also required to submit Interactive Data format documents with certain filings. These are opened using an Internet browser, but the SEC has provided a software application called Viewer that turns everything into a readable format when the document can be accessed from the website by multiple parties. While these documents may be required for certain filings, the SEC notes that only documents that are submitted in either plain text or HTML are considered official filings.
Retaining a Florida Securities Attorney
If you have questions or need assistance with EDGAR filings, contact the Law Office of Clifford J. Hunt, P.A. at 727-471-0444. Let us help prepare your documentation and ensure all your SEC required filings are accurate and submitted properly.
Resource:
sec.gov/edgar/aboutedgar.htm
https://www.huntlawgrp.com/sec-votes-to-consider-expanding-testing-the-waters-process-for-potential-issuers/