SEC Votes to Consider Expanding "Testing the Waters" Process for Potential Issuers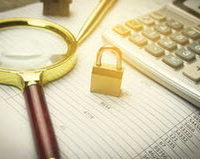 Recently, the Securities and Exchange Commission held a vote to determine whether or not to expand its current "test-the-water" rules that would allow prospective stock issuers more time to interact and engage with their potential investors. Under the original plan, only emerging growth companies, or EGCs, could enjoy this option, while companies that have more than one billion dollars in annual revenues would not qualify.
In the February vote, the SEC voted to propose an expansion of this popular modernization reform that would allow investor views of potential offerings to be done at an earlier stage than what is currently available today. The new rule and amendments would allow all issuers, including issuers from investment companies, to enjoy the "test-the-waters" accommodation.
New Proposal Highlights
Under the new proposal, all prospective issuers would have the right to gauge market interest in a potential IPO or other types of proposed registered securities offering by allowing discussions with specific investors before they file the registration statement. This will expand on the similar and popular provision found in the Jumpstart Our Business Startups Act (JOBS Act) that was originally limited to emerging growth companies. In most cases, a company that has more than a billion dollars in annual revenue wouldn't qualify and therefore could not take advantage of the provisions that were designed to promote capital formation in a public market setting.
The proposed rule also follows the Division of Corporation Finance's action in 2017 that extended another emerging growth company benefit to all investment issuers. This is the option to initially submit specific filings in a non-public, draft form. Because of that reform, all issuers can make non-public SEC filings as the start the initial process of becoming a public-traded company.
Proposed Securities Act Rule 163B
The new proposal is under Proposed Securities Act Rule 163B which states that any issuer, or someone authorized to act on its behalf, may engage in written or oral communication with any potential investors they are, or are reasonably believed to be, IAIs or QIBs, before or following a registration statement filing, in order to determine whether these investors could potentially have an interest in the contemplated offering of a registered security. It would be a non-exclusive rule, and the issuer would be allowed to rely on various other Securities Act communications rules or exemptions when they need to determine what, when, and how to communicate contemplated securities offerings.
Specific details of the proposed rule include:
No filing or legending requirements;
Any test-the-waters communication cannot conflict with any material information in the related registration statement; and
Issuers that are subject to Regulation FD would have to consider whether any information presented in a test-the-waters communication could trigger any disclosure obligations noted under Regulation FD, or whether or not a Regulation FD exemption would apply.
Contact a Florida Securities Attorney with Questions
If you have questions on this new proposed SEC rule or need assistance with other aspects of securities laws, you need to speak with a skilled and knowledgeable Florida securities lawyer. At the Law Office of Clifford J. Hunt, P.A., we handle a wide range of securities law services. Contact us today at 800-878-5829 to schedule an initial consultation in our Seminole office.
Resources:
sec.gov/spotlight/jobs-act.shtml
sec.gov/news/press-release/2019-14