Securities Updates and the Coronavirus Pandemic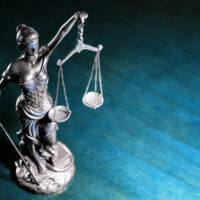 As the coronavirus spreads and the pandemic widens in Florida and across the U.S., the U.S. Securities and Exchange Commission (SEC) is taking steps to serve investors and funds. Since the global pandemic is an ever-evolving situation, it is difficult to say with certainty how long some of the SEC's relief measures will remain in effect, as well as whether additional relief measures will be necessary. While you may be following the SEC news releases quite closely, we want to give you some updates and to remind you of measures already in place concerning the SEC's response to COVID-19.
Temporary Exemption of Certain Filing Requirements 
Last week, the SEC announced that it would provide a temporary exemption from certain filing requirements under the Investment Advisors Act of 1940. In addition, the SEC announced at the same investment companies could be eligible for a temporary exemption from Form N-CEN filing requirements. In extending other filing deadlines, the SEC asked for timely reporting but indicated that meeting particular filing deadlines may be difficult or even impossible under the present circumstances.
In-Person Board Meetings Do Not Have to Happen in Certain Cases 
In addition to a temporary exemption from various filing requirements, the SEC also made clear that it was making a temporary exception for in-person board meetings that are otherwise required for Business Development Companies (BDCs) and registered management investment companies. For many people in the U.S. and in Florida specifically, in-person board meetings are impossible with stay-home recommendations and orders in place.
Urging COVID-19 Risk Disclosures 
Public companies are required to make risk disclosures to shareholders, and SEC staff recently advised public companies to provide a clear sense of the coronavirus pandemic risks in its disclosures. The SEC emphasized that the values of assets and a public company's stability as a result of the global pandemic likely would be necessary disclosures for any future investors. In short, potential investors should have a clear sense of the risks of investing as a result of the coronavirus economic impact. 
Contact a Florida Securities Attorney for Assistance 
The coronavirus pandemic is unprecedented in modern times, and it is causing significant disruption for advisers, investment companies, and businesses. While the situation is continually changing, it is important to seek advice from a Florida securities attorney to ensure that you are in compliance and that you have fully understood the temporary relief provided by the SEC and how it impacts you. Contact the Law Office of Clifford J. Hunt, P.A. to speak with an experienced lawyer at our firm.
Resource:
sec.gov/sec-coronavirus-covid-19-response