What is Regulation Crowdfunding?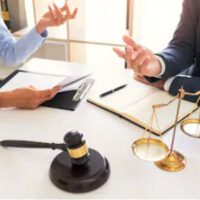 If you are thinking about starting a small business in Florida or have a startup, you should know about Regulation Crowdfunding. In short, Regulation Crowdfunding may allow your business to raise money without having to register with the U.S. Securities and Exchange Commission (SEC). However, there are very specific rules to Regulation Crowdfunding that you should know about if you plan to take advantage of this SEC exemption. We want to provide you with more information about Regulation Crowdfunding, how it works, and what is included (and what is not). If you have questions, you should speak with a Florida securities attorney.
Different Types of Crowdfunding Exist, and Only One Relates to Regulation Crowdfunding 
Many of us have heard of crowdfunding because so many individuals, businesses, and other entities seek crowdfunding across the internet and through social media. However, it is important to be clear that Regulation Crowdfunding is only applicable to one specific type of crowdfunding: equity crowdfunding. Let us explain the differences between these types of crowdfunding.
One of the most common types of crowdfunding is "reward" crowdfunding. This kind of crowdfunding involves a situation where a business uses a service like Kickstarter to offer a reward of some sort to anyone who supports it. For example, a small record label that wants to get off the ground might offer swag to any supporters through the crowdfunding platform, or may offer specific recognition in one of the album labels. This type of crowdfunding is not what Regulation Crowdfunding refers to. The next type of crowdfunding is "debt" crowdfunding, where an individual or entity will use a debt crowdfunding platform to secure some type of peer-to-peer lending, or other options for securing crowdsourced loans. Like reward crowdfunding, debt crowdfunding is not what Regulation Crowdfunding refers to.
Instead, the final type of crowdfunding, known as "equity" crowdfunding, is the type of crowdfunding applicable to Regulation Crowdfunding. With equity crowdfunding, an investor can agree to fund a startup in exchange for a small ownership interest in the company. Anytime a business wants to sell equity in its startup to fund the startup, the business is in effect selling securities. Here is where Regulation Crowdfunding comes in.
Rules for Regulation Crowdfunding 
Regulation Crowdfunding grew out of the Jumpstart Our Business Startups (JOBS) Act, and it allows startups to raise money by selling equity in the business without having to register with the SEC. There are many different rules that apply, but the following are some of the central ones to know about:
Transactions need to take place online through a broker-dealer or a funding portal that serves as an SEC-registered intermediary;
Startup can only raise a maximum amount of $1.07 million over a 12-month period through equity crowdfunding;
Individual investors are limited to investing a certain amount of money in equity crowdfunding over a 12-month period, and an individual investor cannot exceed his or her limit;
Startup business is still required to provide disclosure of information filings to investors and to the SEC; and
Securities, or equity, purchased through equity crowdfunding cannot be resold for one year from the date of the original transaction.
Seek Advice from a Florida Securities Lawyer 
Do you have questions about Regulation Crowdfunding and SEC requirements? An experienced Florida securities lawyer can help. Contact the Law Office of Clifford J. Hunt, P.A. for more information.
Resource:
sec.gov/smallbusiness/exemptofferings/regcrowdfunding