SEC Releases an Updated List of Firms Who Use Inaccurate Information in Order to Solicit Investors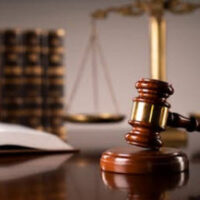 The Securities and Exchange Commission recently issued a press release that it has updated the list of unregistered securities entities that may be engaging in the practice of using misleading information in order to go after investors. Their primary focus is unsuspecting international investors. This latest update added 11 soliciting entities, nine bogus regulators, and four impersonators of genuine securities firms.
List of Unregistered Soliciting Entities that Have Been Included in Investor Complaints
Unregistered Soliciting Entities (PAUSE) List is the SEC's list of soliciting entities that have been the subject of prior investor complaints. This list enables investors to become better informed on unregistered soliciting entities, impersonators of genuine securities firms, and fake regulatory agencies.
It's important to note that inclusion on the PAUSE list doesn't mean the SEC has confirmed violations of any U.S. federal securities laws or passed any judgment on the merits of the securities these firms are offering. These are entities that have been named in complaints so the investigation could just be starting. 
New Additions to the Unregistered Soliciting Entities List
Here are the latest entities to be added to the "Soliciting Entities" page:
365Tradeposition in Chicago, Illinois
Anderson & Scott LLP in Chicago, Illinois
Darwin Acquisition Group in Little Rock, Arkansas
Everett Capital Partners in Boston, Massachusetts
Kenilworth Mergers and Acquisitions Inc. in Philadelphia, Pennsylvania
North American Securities Transfer in New York, New York
Orient Acquisitions Group Inc. in Los Angeles, California
Performance Equity Inc. in Wilmington, North Carolina
Pinnacle Invest Group Ltd in New York, New York
Sullivan Seton Murphy Law Firm in Cincinnati, Ohio
Tomason Henry Law Offices in Denver, Colorado
New additions for the "Fake Regulators" page include:
Federal Regulatory Board in Washington, D.C.
Finance Regulation Bureau in Washington, D.C.
Intercontinental Financial Protection Commission in Marietta, Georgia
International Securities Board in Washington, D.C.
Overseas Financial & Regulatory Oversight Board in Marietta, Georgia
International Network for Investor Action and Protection in Upper East Side, New York
Regional Financial Services Commission in Denver, Colorado
S. Bureau of Compensation and Liquidation in Washington, D.C.
Metropolitan Financial Institutions Supervisory in Chicago, Illinois
Additions to the "Impersonators of Genuine Firms or Spoofers" page include:
Arlington Securities Group in St. Louis, Missouri who is impersonating the genuine firm of Arlington Securities, Inc.
Endeavor Capital Partners in New York, New York is impersonating a similar named and licensed entity called Endeavor Capital Partners I LLC in St. Petersburg, Florida.
Global Financial Group Advisors in New York, New York is impersonating Global Financial Group Advisors LLC dba Stonebridge Financial in Grand Rapids, Michigan.
Holland Capital Management in Philadelphia, Pennsylvania is impersonating Holland Capital Management LLC from Chicago, Illinois.
Contact a Florida Securities and Business Law Attorney
If you have questions or need assistance with purchasing securities or suspect possible fraudulent activity, it's important to speak with a Florida securities lawyer right away. Contact the Law Office of Clifford J. Hunt, P.A. today at 727-471-0444 to schedule an initial consultation.
Resources:
sec.gov/enforce/pr-oiepauselistupdates-061019.pdf
sec.gov/news/press-release/2019-92
https://www.huntlawgrp.com/senior-safe-act-helps-reduce-suspected-senior-financial-exploitation/