Senior Safe Act Helps Reduce Suspected Senior Financial Exploitation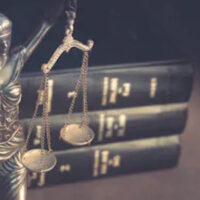 Financial fraud against senior citizens is an unfortunate reality that surrounds us. Older persons are considered easier targets and are left vulnerable to unscrupulous and opportunistic thieves in search of their next score. In order to try and thwart some of the risk, the Senior Safe Act was passed in May 2018. It does not necessarily mandate any behavior or action by financial institutions and regulators. Instead, it provides some immunity in civil or administrative proceedings related to preventing the suspected exploitation of a senior citizen.
What is the Senior Safe Act?
Just over a year ago, the Senior Safe Act was passed. This important act was part of a larger piece of legislation that revised numerous provisions of Dodd-Frank as they relate to small regional banks, community banks, and credit unions. It is covered under Section 303 of the Economic Growth, Regulatory Relief, and Consumer Protection Act.
The purpose of the law is to help prevent financial abuse against senior citizens by encouraging collaborative efforts between financial firms, regulators, and legal organizations to report fraud under bank privacy laws in exchange for providing immunity from liability and privacy violations. It protects "covered financial institutions," which can include broker-dealers, transfer agents, and investment advisers. These people, plus their eligible employees and associated persons, are protected against administrative proceedings or liability for reporting suspected fraud to a covered agency.
The program was modeled after Maine's Senior$afe program, launched in 2014. This initiative helps educate credit union and banking workers on how to quickly identify and stop financial abuse involving elders.
Immunity Under the Senior Safe Act
The immunity provided under the Senior Safe Act is extended under two conditions:
Certain employees will receive training on how to spot and report suspected exploitative behavior against a senior citizen prior to making a report; and
Any report made is done so "in good faith" and reported "with reasonable care."
Who is Eligible for Immunity Under the Act?
There are several types of employees who are eligible for immunity under the Act. These include:
Employees who are a supervisor or in a legal or compliance position — which includes a Bank Secrecy Act officer — for a covered financial institution.
Investment adviser representative, registered representative, or an insurance producer who is associated with or affiliated with a covered financial institution.

What Type of Training is Mandated Under the Senior Safe Act?
There is no mandate in the act that all employees be trained. However, in order to qualify for the immunity provision, employees who are eligible for the immunity provision must receive and complete the necessary training. Also, any employees whose jobs may require them to have contact with a senior citizen in the course of their regular professional duties, or perhaps they review the financial documents, transactions, and records, is required to be trained.
The specific requirements of training required that it must:
Teach individuals how to identify and report the suspected exploitation to law enforcement or government officials;
Discuss the importance of protecting the privacy of each customer of the particular covered financial institution; and
Correspond with the job duties and responsibilities of that individual.
Contact a Florida Securities Attorney
If you have questions about the Senior Safe Act, it's important to speak with a skilled Florida securities attorney. Contact the Law Office of Clifford J. Hunt, P.A. Call us today for an initial consultation.
Resources:
fas.org/sgp/crs/misc/R45073.pdf
mainebankers.com/seniorafe/
https://www.huntlawgrp.com/questions-investors-should-be-asking-before-investing-in-a-startup/