How a Florida Securities Compliance Lawyer Can Help Your Business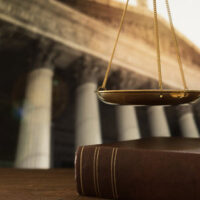 Does your business offer securities, or are you planning to offer them? Securities offerings are highly regulated at both the federal and the state level by the Securities and Exchange Commission (SEC) and Florida securities administrators. Your offerings are required to comply with both federal and state registration laws as well as anti-fraud laws. Even businesses that have private securities offerings need to be in compliance with securities transaction exemption laws.
When you provide disclosure information to potential investors, you must include all material facts. If you omit any material facts related to the issuing company or offering, you will not be in compliance with securities regulations and rules.
Retaining the services of a Florida securities lawyer can assist you with a variety of these matters — everything from private offerings of securities to going public with the initial IPO.
Services Our Florida Securities Attorney Offers
At the Law Office of Clifford J. Hunt, P.A., we have years of experience helping Florida area businesses to ensure they are in compliance with both federal and state securities laws. Some of the business services we offer our securities clients include:
EDGAR filings of non-XBRL documents
Drafting disclosure documents
Regular S (offshore) offerings
Private offerings made under Regulation D and SEC Rule 147
Drafting private placement memorandums
Ownership Forms 3, 4, and 5
Initial registration of securities on Forms S-1, 1-A and Form 10
Schedules 13D and 13G
Ongoing reporting required on Form 10-K, 10-Q, Form 8-K, Schedules 14A and 14C
Blue Sky filings with multiple states' securities administrators
Raising capital through debt and equity offerings of securities
Legend removal from certificates under SEC Rule 144 and Section 4(a)(1) of the Securities Act
When You Need a Securities Defense Attorney
Perhaps your business is being pursued for a securities enforcement matter. You need a securities attorney who has experience defending securities enforcement actions. Securities enforcement proceedings could be initiated by several different regulatory agencies, including the Financial Industry Regulatory Authority (FINRA), state financial agencies, the Securities and Exchange Commission (SEC), stock exchanges, or even foreign bodies. Securities enforcement actions can involve a number of different violations, including securities fraud or unregistered offerings.
It's important to take these actions seriously as they can result in a variety of serious consequences, including but not limited to:
Temporary restraining orders (TROs)
Court-ordered receiverships
Financial penalties
Freezing of assets
Director and offer bars
Preliminary and permanent injunctions
Administrative order barring you (as an individual or as an entity) from working in the securities industry
Even informal inquiries can destroy an entity or a person's reputation in the securities industry. This is one of the ways a Florida securities attorney can help.
Contact Our Florida Securities Lawyers
If you need assistance verifying whether your securities offerings are in compliance with all applicable regulations and rules, or you are facing a civil enforcement action, it's important to have a skilled Florida securities attorney on your side. Contact the Law Office of Clifford J. Hunt, P.A., at 727-471-0444 to schedule an initial consultation. Our office is conveniently located in the Tampa Bay area, but we can help clients throughout the entire state of Florida.
https://www.huntlawgrp.com/sec-releases-an-updated-list-of-firms-who-use-inaccurate-information-in-order-to-solicit-investors/