Defending Against SEC Enforcement Action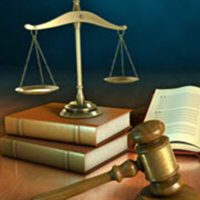 The Securities and Exchange Commission (SEC) is an agency with a very wide purview, overseeing all aspects of securities law from creation to sale. What many do not know is that the SEC also has law enforcement functions, and is able to initiate investigations into companies or individual investors suspected of securities violations. If you or your company are targeted for review, it can be terrifying – but having an experienced securities attorney on your side may help to ease your mind.
SEC Does Not Prosecute People
In 2022, the SEC reported initiating 760 enforcement actions, with almost two-thirds of them being 'stand-alone' (brand-new) cases. A wide variety of behavior may get a corporation investigated, from paperwork errors to outright securities fraud, but given the potential penalties if an investigation finds wrongdoing, every case must be taken seriously. While the majority of cases' punishments are fiscal, it is important to keep in mind that an SEC violation is not necessarily equivalent to anything in criminal law.
That said, the SEC Enforcement Division does reserve the right to refer certain cases to federal or state law enforcement if they believe that crimes have been committed. These offenses are tried in 'parallel' – for example, in 2022, for example, the founder and several executives of Archegos Capital Management were charged with violations of securities law by the SEC, but also with criminal charges by the U.S. District Attorney's office for the Southern District of New York, and with civil offenses by the Commodity Futures Trading Commission (CFTC).
If You Are Targeted
If your company has become the target of an SEC investigation, it is crucial that all the relevant filings and paperwork be in order, particularly if your company has invested in areas that are seen as problematic or easy to exploit – for example, in the wake of the so-called 'crypto crash,' there has been a gradual uptick in investigation of cryptocurrency firms that might be engaging in potentially fraudulent behavior. The SEC relies on information from many different sources to determine whether investigation is or is not warranted.
One thing that is important to be aware of is that the SEC's definition of 'fraud' is very wide-ranging – the word is defined as "any misrepresentation or omission that has the potential to affect an investor's decision-making process." Because of this, choices that may not seem to be inappropriate may still wind up the target of scrutiny at times. No evidence of intentional wrongdoing is necessary for the SEC to determine that a violation has occurred.
Contact A Seminole, FL Securities Law Attorney
Obviously, the best way to avoid SEC scrutiny is to not engage in behavior that would trigger it. However, if this is no longer an option for you and your company, contacting a Florida securities law attorney from the Hunt Law Group can help ensure that your company is presented in the best possible light. Contact our office today at (727) 471-0444 to schedule a consultation.
Sources:
sec.gov/news/press-release/2022-206
sec.gov/news/press-release/2022-70
sec.gov/spotlight/cybersecurity-enforcement-actions