Why Should My Business Hire Outside Corporate Counsel?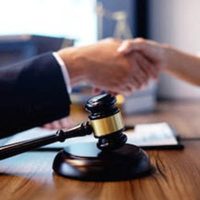 Very often, the size of a business will determine its needs – for example, if a business is local, catering only to a small group of customers, it may not need to raise capital via securities or other financial instruments. As a business grows, however, more decisions may need to be made – for example, whether having corporate counsel is warranted. It is not uncommon for smaller businesses to enlist outside corporate counsel, and depending on your circumstances, this may be the best option for your company as well.
Advantages & Disadvantages
There are positives and negatives to hiring outside corporate counsel instead of keeping an attorney in-house. The most obvious one is cost – instead of paying an attorney even at times when they may not be required, paying outside counsel on a strictly necessary basis can save time and money for your firm. Another is flexibility – an outside counsel may be 'tested' in a way that an in-house hire cannot.
Some negatives do exist in not having an attorney in-house – namely, that your business may not be able to act fast enough for your liking if you are faced with legal action. However, every business is different and what may not be suitable for one company may suit yours to a tee.
When To Hire? 
Most businesses will require corporate counsel at some point during their existence, but some may try to go without either because of perceived expense, or because they cannot envision requiring one. In reality, corporate counsel can assist with several different types of legal transactions, including drafting and reviewing contracts, maintaining all the reports and records to comply with state and federal regulations, and handling disputes.
In general, there is no one 'best' time to enlist general counsel for your company, but it is recommended to have one during periods of significant growth, or periods in which your business is in legal trouble. An outside general counsel can also be very helpful even if you have in-house attorneys, as they may be able to provide support and perspective to which you might not have had access before.
Contact A Florida Outside Corporate Counsel Attorney
If you are searching for corporate counsel for your business, a Florida outside corporate counsel attorney from the Hunt Law Group may be able to assist. Contact our office today at (727) 471-0444 to schedule a consultation.