What is the SEC's FAST Act Modernization and Simplification of Regulation S-K?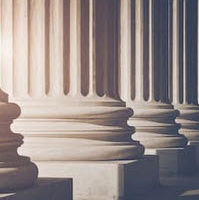 The Securities and Exchange Commission voted in March to adopt several amendments in Regulation S-K that are designed to both modernize and simplify the disclosure requirements for investment companies, public companies, and investment advisers. The object is to make it easier for them to access and analyze material information while doing away with unnecessary and outdated disclosures.
These amendments fall under the Fixing America's Surface Transportation (FAST) Act, and were the result of recommendations made by the staff's FAST Act Report in addition to a recent review of disclosure rules. The amendments will increase flexibility when it comes to discussing historical periods in the Management Discussion and Analysis. It will also incorporate technology to improve access to information on certain filings' cover pages and give companies the ability to redact confidential information from a majority of exhibits without the need to file a confidential treatment request.
Amendment Highlights
To recap, amendment highlights include:
Simplifying disclosures and the disclosure process, which will also include changes so registrants can leave out confidential information from a majority of exhibits without the need to file a confidential treatment request;
Changes to Management's Discussion and Analysis, known as the MD&A, that allows some flexibility in historical period discussions — no need to discuss the earliest of three years when three years of financial statements are presented; no requirement that the MD&A be in a year-by-year format;
Incorporate technology that will improve information access by now requiring data tagging of items on certain filings' cover pages;
Review rules for forms to update, streamline, and improve the Commission's disclosure framework through elimination of the risk factor examples that are listed in the requirement for disclosure, and revision of property requirement description rules to emphasize the materiality threshold; and
Update the rules to take into account developments since they were adopted or the last amendment by elimination of certain requirements for undertakings in registration statements.

Timeline for Implementing Amendments
The amendments that deal with redacting confirmation information in specific exhibits will become effective once they are published in the Federal Register. The remainder of the amendments are effective after 30 days since they were published in the Federal Register, except for those that introduce the requirements to tag data on the cover pages of certain filings. Those particular amendments are subject to being phased in over a three-year period. The requirement that particular investment company filings be completed in HTML format and add hyperlinks will become effective for filings completed on or after April 1, 2020.
Speak with a Florida Securities Attorney
Securities law is complex and can be intimidating, and it's important to have someone who can help guide you through the legal issues and advise you on how various SEC customs and procedures. We recommend speaking with a Florida securities attorney. At the Law Office of Clifford J. Hunt, P.A., we have over three decades of experience handling a variety of legal matters related to securities laws. We can help you understand the amendments to the FAST Act. Contact our Seminole office today at 727-471-0444 today to schedule an initial consultation.
Resource:
sec.gov/news/press-release/2019-38
https://www.huntlawgrp.com/the-risks-of-trading-based-on-the-use-of-social-sentiment-investing-tools/