What Do I Need for an Initial Public Offering?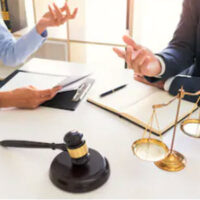 While it may be difficult to plan ahead for your business during a global health pandemic, many companies are making plans to go public and are even realizing that initial public offerings (IPOs) are surging in some capacity despite public health and economic concerns. If you currently have a private company and are thinking about making an initial public offering, what will you need to do? In other words, what documents will you need to gather, and what steps will you need to take? An article in the Small Business Chronicle discusses what you will need to go public. We want to go over the steps and materials that will go into planning for an IPO.
Hire an Experienced Business Lawyer 
In order to go public, you will need to have an experienced Florida business law attorney on your side with experience handling IPOs, including due diligence and regulatory filings. Once you know that you want to take your company public, you should begin seeking out a business lawyer who has the necessary experience to help you navigate the IPO process. Not only should your business lawyer be able to guide you in the specific legal requirements for an IPO, but your attorney should also be able to provide counsel as you determine how you will work with bankers and accountants to put together all of the materials necessary to go public.
Put Together the Information for Your Prospectus 
While you may have some of the information you need to put together your prospectus, this step is one in which your lawyer will assist you. In preparing your prospectus, you need to keep in mind that you must disclose a wide variety of financial information about your business to potential investors. You need to plan on providing financial statements for the last three years, detailed information about the board of directors, and any legal issues. You will also need to provide information about how you plan to use the proceeds from the IPO. All of this information will go into the prospectus, which the U.S. Securities and Exchange Commission (SEC) requires you to provide to prospective investors.
Make a Decision About Where to List Your Stock 
Will you list stock for your company on the New York Stock Exchange (NYSE) or the NASDAQ? You should work with a lawyer to make a decision about where to list your stock based on a number of factors, including pretax income.
Learn More from a Florida Business Law Attorney 
In addition to the steps or elements discussed above, you should work with your Florida business lawyer to have your prospectus approved by the SEC, and you will also need to work with an investment banker to put your IPO together. In general, you need to start the whole process at least three to six months before you plan to go public, but you may need more time. The most important element is to have a lawyer on your side who can guide you from start to finish. Contact a Florida business & corporate lawyer at the Law Office of Clifford J. Hunt, P.A. today to learn more about how we can assist your business.
Resource:
smallbusiness.chron.com/need-make-ipo-76595.html