What Do I Need for an Initial Public Offering?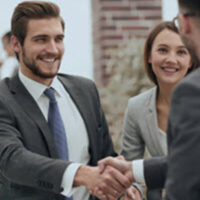 If you have been moving toward the sale of your business but a buyer's recent offer was harshly criticized by your business's management team or the board of directors, whether or not the sale will happen may not be up in the air. Or, if you are trying to acquire a business and the deal is not supported by the management team, the future of your merger and acquisition plans could be unclear. In either situation, you could be moving toward a hostile takeover.
While use of the term "hostile takeover" can be alarming for some business owners, hostile takeovers can often be the way in which mergers and acquisitions occur. The following are some basic things to know about a hostile takeover and how it could affect the sale of your business in Florida.
Not Everyone Objects to the Hostile Takeover
According to the Northeastern University D'Amore-McKim School of Business, this kind of situation is precisely the type of scenario that results in a hostile takeover. According to Northeastern University, a hostile takeover "occurs when the targeted company's management or board of directors does not approve of the transaction." Then, "with a lack of consent and cooperation from these decision-makers, the acquirer goes directly to the target company's shareholders to confirm the acquisition."
Accordingly, a hostile takeover does not refer to a situation in which everyone objects to the sale of the business. Rather, it refers to a situation in which the board of directors or a similar body disapproves of the sale, but the shareholders want to move forward with the sale on the terms presented.
Hostile Takeovers Can Happen for Different Reasons 
There are various reasons that hostile takeovers occur when it comes to mergers and acquisitions. In general, a business might be in favor of selling the business to a larger company that is planning mergers and acquisitions, but that business might believe that the company trying to acquire the business is undervaluing it or will not actually be able to expand the company in the way that is being described or proposed. In these situations, the company that is seeking to acquire another business can attempt to sidestep those managers who do not approve of the terms of the acquisition.
There Are Benefits and Limitations of Hostile Takeovers 
As Northeastern University explains, there are both benefits and limitations of hostile takeovers. Often, with a hostile takeover, stock prices can increase for the company that is making the acquisition and for the target business. With an acquisition, the businesses can also experience less competition and increased revenue and earnings. However, there are also risks involved in a hostile takeover. In some cases, stocks do fall, and overall morale among owners and employees can suffer. In addition, the reputation of the business can be diminished.
Offensive and Defensive Strategies Exist 
Both offensive and defense strategies exist when it comes to hostile takeovers. A Florida mergers and acquisitions lawyer can assist you with your strategy.
Contact a Florida Mergers & Acquisitions Lawyer 
If you have questions about a hostile takeover or need representation for a planned merger or acquisitions, one of our Florida mergers & reverse mergers lawyers can talk with you today. Contact the Law Office of Clifford J. Hunt, P.A. for more information.
Resource:
onlinebusiness.northeastern.edu/blog/offensive-and-defensive-strategies-for-hostile-takeovers/