What Are Exempt Offerings?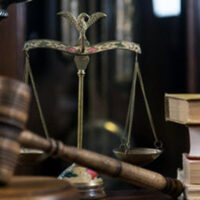 If you are starting a business in Florida, or if you have a company and want to offer and sell securities, you may be wondering if you will need to register the securities with the U.S. Securities and Exchange Commission ("SEC").
There are several transaction exemptions available to companies that may allow the offer and sell securities without having to register the securities and offering with the SEC. Some of those exemptions were created by the Jumpstart Our Business Startups (JOBS) Act, which was signed into law in 2012. Those newly added exemptions include SEC Regulation D, Rule 506(c), which allows general solicitation of prospective investors, Regulation Crowdfunding, and Regulation A. Other transaction exemptions have existed for a significantly longer period of time. The following text is designed to provide you with overview information about some of the most common exempt transaction offerings authorized by the SEC under the Securities Act of 1933.
Common Exempt Offerings and SEC Exemptions 
The SEC identifies the following rules and regulations as the most frequently considered exemptions from SEC registration:
Regulation D, Rule 506(b): Transactions that do not involve a public offering are exempt under Section 4(a)(2) of the Securities Act. General solicitation is not allowed and a Form D must be filed with the SEC within 15 days of the first sale. Blue Sky filings must be made with each state, excluding Florida.
Regulation D, Rule 506(c): Issuers are permitted, without registering their securities with the SEC, to "broadly solicit and generally advertise an offering" as long as all of the purchasers are accredited investors, the issuer verifies that the accredited investors actually have this status, and Regulation D conditions are satisfied. A Form D must be filed with the SEC within 15 days of the first sale.  Blue Sky filings must be made with each state, excluding Florida.
Limited offerings (Rule 504): Up to $5 million of securities within a 12-month period can be sold in exempt transactions when a company files a proper notice. A Form D must be filed with the SEC within 15 days of the first sale. Blue Sky filings must be made with each state, excluding Florida.  A number of companies, however, cannot use the exemption under Rule 504.
Filing a Form D notice: Companies that are utilizing the exempt transaction provisions under Rule 504 or Rule 506 must file a notice of the exempt offering by using Form D. Each issuer company must obtain EDGAR codes from the SEC to file the Form D in the SEC's EDGAR system.
Regulation Crowdfunding: Companies that are eligible can offer and sell securities through the crowdfunding exemption, but they are limited to a raising an aggregate amount of $1,070,000 in a 12-month period, in addition to other restrictions.
Regulation A: This exemption allows for certain public offerings to be exempt from registration. With Regulation A, Tier 1 offerings cannot exceed $20 million in a 12-month period, and Tier 2 offerings cannot exceed $50 million in a 12-month period. Tier 2 offerings require that the issuer provide audited financial statements with the offering circular that is filed with the SEC.
Intrastate offerings: A company that is organized in the state where it is offering securities, carries out a significant amount of business in that state, and only makes offers and sales to residents of that state can utilize the transaction exemption in SEC Rule 147.
Contact a Florida Securities Attorney 
Determining whether your company may utilize one of these transaction exemptions, or another type of exemption, is an issue you should discuss with a Florida securities attorney.
Offering and selling securities pursuant to the securities transaction exemption laws can be complicated, and if you rely on an exemption when you do not actually qualify for it, the consequences are quite serious. Further, you should keep in mind that your company will need to comply with both federal law and with Florida state law as well as other states' blue sky laws. As such, in addition to determining exemptions under federal law, you should discuss the various states' blue sky law with your attorney to ensure that you are in compliance. Contact a Florida securities lawyer at the Law Office of Clifford J. Hunt, P.A. to learn more about how we can assist you.
https://www.huntlawgrp.com/proposed-sec-updates-to-definition-of-accredited-investor/