What Are Digital Securities?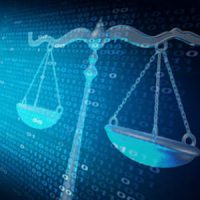 The average person tends to think of securities as highly complex financial instruments. However, several different day-to-day items have the potential to be classified as securities, including stamps, vouchers, and tokens, whether tangible or digital. Distinguishing which digital assets may qualify as securities is a crucial part of doing business in the online marketplace.
Regular Securities … Digitized
Too many investors operate under the misapprehension that every finance-related digital asset automatically qualifies as a security – and while many do, there is a specific definition of a digital security. Essentially, a digital security is a token of sorts, represented via technologies like blockchain or, less commonly, in certain types of online currency (though specifically not Bitcoin, due to its decentralization and lack of protections for users). Several types of assets can be represented this way – for example, private equity or even real estate can be 'tokenized' and transferred via blockchain.
Digital securities, also called security tokens, are often praised as offering many benefits with few downsides. Ownership of a digitized security is often easier to establish than those held in the traditional manner, creating a safer marketplace – but in turn, blockchain technology allows for private ('non-listed') asset transfers, which can jeopardize the average person's investments. Whether or not to assume the risk is generally left up to the individual or board of directors involved.
Truly A Security?
In order to be treated as a true security, a security token must fit into the specific definition promulgated by the Securities & Exchange Commission (SEC). This is most often done by establishing the token's bona fides as an investment contract, via the Supreme Court's "Howey test" (established in the case of SEC v. W.J. Howey & Co. [1946]). There are four criteria that must be met for a digital asset to qualify as a security. They are:
There is an investment of money;
Made in a 'common enterprise;'
With a 'reasonable' expectation of profit;
Predominantly derived from the efforts of others.
These criteria apply to the majority of assets digitized as 'tokens,' though it is always up to the potential investor to do their due diligence before putting their money or assets into the market.
Call A Seminole, FL Securities Attorney
The securities market is forever evolving, and in order to ensure that your rights are protected, enlisting an experienced attorney to navigate the purchase or sale process is highly recommended. A Florida securities attorney from the Hunt Law Group is ready to try and assist. Contact our office today at (727) 471-0444 to schedule a consultation.
Sources:
sec.gov/oiea/investor-alerts-bulletins/investoralertsia_bitcoin
supreme.justia.com/cases/federal/us/328/293/