What are Blue Sky Laws and How Do They Affect My Florida Securities Offerings?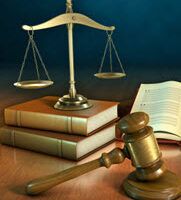 The term "blue sky laws" are state regulations that were created to help protect investors against possible securities fraud. Any type of securities being sold or offered within a state must register or they have to qualify for an exemption. The laws can differ widely based on what state you are in. Most blue sky laws were enacted prior to the federal Securities Act of 1933. 
History of Blue Sky Laws
In 1917, the U.S. Supreme Court rendered their decision in Hall v. Geiger-Jones Co., 242 U.S. 539, which dealt with the constitutionality of securities regulations at a state level. In the written decision, Justice McKenna wrote an important sentence that gave rise to the blue sky laws we see today.
He said, "The name that is given to the law indicates the evil at which it is aimed, that is, to use the language of a cited case, speculative schemes which have no more basis than so many feet of 'blue sky'"…
There was no actual reference to the cited case, and the Hall cases were then known as the Blue Sky cases, giving credit to Justice McKenna for the name. What followed after the Supreme Court decision was an influx of fraudulent financial schemes. These schemes began dramatically increasing as unscrupulous companies started trying to entice unknowing investors with opportunities that had no legitimate backing. Blue sky laws started popping up in every state, with the exception of Nevada, by 1933.
The modern-day blue sky laws are typically modeled after the Uniform Securities Acts drafted by the Uniform Law Commission in 1956. Some of the most notable provisions of the Uniform Securities Act include:
Reason for existence: The issuer of securities has to engage in a legitimate business with a reason for existence. It cannot be a business that is a shell company, blank check, bankrupt, or a blind pool.
Asset base: The issuer of securities is required to own a minimum amount of assets.
Unsold allotment: There is no relation between the security and any unsold allotments that are given to a securities dealer who is the one that underwrote the security.
Price: The price for the security has to be reasonable when compared to its market price.
Covered Securities Exemptions
Any securities that are deemed to be covered securities are exempt from blue sky laws. The National Securities Market Improvement Act of 1996 defines covered securities as:
Mutual fund shares
Securities from the same issuer that are equal in rank or more senior to such listed securities
Ones that are exempt because they are sold in transactions that comply with Regulation D Rule 506
Listed securities (or ones approved for listing) on the NASDAQ, NYSE, or AMEX
Some securities that are sold to specific purchasers who are qualified
Contact a Florida Securities Lawyer
Securities fraud and registration issues are   very complex issues that requires the expertise of a knowledgeable Florida securities attorney. To learn more about the Florida and various states' blue sky laws and how they relate to your securities offerings, contact the Law Office of Clifford J. Hunt, P.A., today at 727-471-0444 to schedule an initial consultation.
https://www.huntlawgrp.com/sec-issues-statement-on-market-structure-innovation-for-thinly-traded-securities/