US Sues Two Major Cryptocurrency Exchanges Within 24 Hours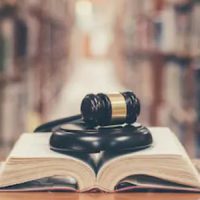 The battle between the U.S. Securities & Exchange Commission (SEC) and the cryptocurrency industry has raged for quite some time now, with the federal agency fighting hard to bring the industry under its aegis, and the industry stubbornly refusing oversight. In early June 2023, though, the SEC filed suit against two of the largest cryptocurrency exchanges in the world, alleging multiple violations in a move that pundits are calling a serious blow to the industry as a whole.
Binance Hit With 13 Charges
Binance is an online exchange where consumers can trade several different kinds of cryptocurrency. It does not operate in the United States, instead having an allegedly independent exchange called Binance.us. On June 5, 2023, the SEC filed 13 charges against Binance and its CEO, Zhao Changpeng, alleging multiple violations of securities law. Some include allegedly artificially inflating [its] trading volumes, failing to 'restrict U.S. customers from their platforms,' and diverting customer funds.
One of the more serious charges is that Zhao allegedly "controlled customers' assets," commingling them as he saw fit. This includes allegedly manipulating prices on Binance and Binance.us exchanges from behind a separate U.S. trading entity, which the SEC alleged was created to evade U.S. security laws. While Binance has pledged to vigorously defend their platform, these charges may have a wider implication for the cryptocurrency industry if Binance is found to have committed violations.
Coinbase Accused Of Illegally Operating "National Securities Exchange" 
Less than a day after the SEC filed suit against Binance, it filed a complaint against Coinbase, which is the largest crypto exchange in the United States. The complaint alleged that Coinbase had made billions while operating an illegal "national securities exchange", broker and clearing agency. This is a different type of allegation to those being made against Binance, which mostly deal with alleged malfeasance.
Rather than crimes against its customers, Coinbase is alleged to have traded in securities without proper regulation, which goes to the heart of the dispute between the crypto industry and the SEC. Under the Supreme Court's Howey test, a financial instrument that meets certain criteria will qualify as a security, and courts in the past have argued that some cryptocurrencies meet this definition. This case and the charges against Binance may establish once and for all which currencies count as securities and which do not.
Contact A Seminole, FL Securities Lawyer
While the outcomes of the proceedings against Binance and Coinbase remain to be seen, it is worth your time to contact a Florida securities law attorney if you have questions or concerns about your own securities investments. The Hunt Law Group has handled many of these types of cases, and is ready to assist with yours. Call our office today at (727) 471-0444 to schedule a consultation.
Source:
reuters.com/legal/us-sec-sues-binance-founder-zhao-alleging-securities-law-violations-2023-06-05/