Steps to Take If You Want to Sell Your Business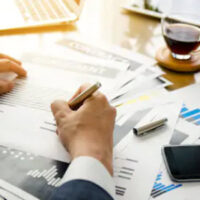 In the world of mergers and acquisitions in Florida and across the country, many business owners are concerned with the due diligence that must be undertaken prior to the purchase of a new business, or the issues that can arise in expanding your business by acquiring another one. Yet it is also important to understand the steps you will need to take if you are planning to sell your business. Whether you are considering a merger with a larger company or you are going to sell your business outright to a new investor, you will need to ensure that you can get the highest possible price for your business. You should consider the following steps, and you should work with an experienced Florida business lawyer who can help you to plan for the sale of your company.
Determine the Market Value of Your Business 
Determining the market value of your business will be complicated, but it is among the most important steps in making plans to sell your company. You should discuss your company with a Florida business lawyer, and you should consider the possibility of working with an appraiser (or even working with more than one appraiser) who can give a market value of your company based on the type of business, the specific area, relative competition, current assets of the business, current debts, and other relevant factors. According to the National Federation of Independent Business (NIFB), "small businesses are typically worth three to six times their annual cash flow . . . depending on their overall financial health, industry trends, market demand, location, and other variables." 
Handle Outstanding Debts and Tax Issues 
If your business has outstanding debts that you plan to pay prior to selling it, or if you have any issues that you need to remedy with previous business tax returns or payroll taxes, now is the time to take care of those issues. You do not want to move forward with the sale of your business only for that sale to be derailed when the buyer learns of a lien, for example.
Do What You Can to Increase Profits Prior to the Sale 
There are many different reasons that business owners make the decision to sell their businesses. In some cases, a business sale might be the result of diminishing profits and the desire to get out of the business before there is a need to consider bankruptcy, for example. In other cases, a business owner might have decided that she or he has taken the business as far as it can go, and that the company can only expand through acquisition from another company. Regardless of what your situation might be, doing what you can to increase profits prior to a sale can only help you to get interest in your business.
Work with a Business Lawyer on Sales Contracts 
Be sure that any sales contract is drafted with a Florida business lawyer. Sales contracts can be complicated, and you should have an experienced attorney on your side.
Contact a Mergers and Acquisitions Lawyer in Florida 
Are you thinking about selling your business? A Florida mergers & reverse mergers attorney can assist you. Contact the Law Office of Clifford J. Hunt, P.A. for more information.
Resource:
nfib.com/content/resources/money/how-to-sell-a-small-business-in-7-steps-63818/