Specific Performance and Florida Contract Law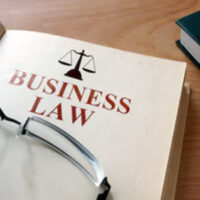 When it comes to contract disputes, the most common remedy involves financial restitution. However, there is also something called specific performance which is an equitable remedy in some breach of contract matters. When someone files a suit for specific performance, the party who did not breach the contract, or the plaintiff, asks the court to order the party in breach, the defendant, to perform their end of the contract.
Wanting the terms of the contract fulfilled rather than payment for harm is not unreasonable, since you entered the contract for a reason in the first place. However, it's important to understand that specific performance is not necessarily available for every contract dispute.
History of Specific Performance
The term specific performance originated in English law, as courts back in England were divided into courts of equity and courts of law. Courts of law could issue monetary awards while courts of equity had greater flexibility, like the ability to order someone to complete a specific action or forbid them from doing something.
Today, all those have merged, and the court can make a decision on whether to issue a monetary judgment or issue equitable relief. However, courts are not always keen on using their power to compel someone to do something. They would prefer to force payment or forbid someone from taking a specific action.
When is Specific Performance Available?
In Florida, plaintiffs can seek specific performance when awarding monetary compensation would be insufficient. They cannot seek it if enforcing the agreement would be unjust, unfair, or inequitable. Because this is a broad standard, predicting what the court will do is not necessarily easy. For reference, there are certain subjects where specific performance comes up more often, including real estate and the exchange of other unique property.
Specific performance is not typically granted for personal property unless it is an item that cannot be easily valued in an open market setting, like a family heirloom that would have more personal and emotional value than financial value. Another example is specific corporate stock in situations where the stock is not listed on the open market or it's a closely held company.
The plaintiff is required to show that he or she is entitled to receive an equitable remedy. Otherwise, the court really has no reason to award specific performance. The plaintiff should be able to prove he or she was financially prepared and ready to buy, had definitely arranged the necessary money, etc.
Contact a Florida Business Law Attorney
Pursuing a claim for specific performance is not necessarily easy. It can be quite complex, and it's important you reach out to a knowledgeable and experienced Florida business and corporate attorney who can help. At the Law Office of Clifford J. Hunt, P.A., we have over 30 years of experience handling legal matters for Florida business owners. When you retain our services, we can help you with all your legal needs, including specific performance claims. Contact our Seminole office today at 727-471-0444 to schedule an initial consultation. We are in the Tampa Bay area of Florida and can serve clients throughout the state, nationwide, and even abroad.
https://www.huntlawgrp.com/sec-issues-proposal-to-improve-disclosures-related-to-businesses-acquisitions-and-dispositions/