Shareholder Rights In Florida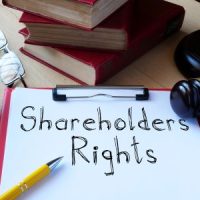 Any business that is traded publicly will have shareholders. Common shareholders have paid to own a 'share' of the company, which grants them a voice in how the business is run. Shareholders have both rights and responsibilities, and it is crucial to understand and uphold both, to preserve your shareholders' faith in your company itself.
Common vs Preferred Shareholders
There are two main classes of shareholders under Florida law. Common shareholders essentially own part of the business, having paid for their 'shares' and for certain rights – for example, common shareholders tend to reap greater financial rewards if a company succeeds, but will also suffer the worst financial penalties if the business goes bankrupt. Preferred stockholders, by comparison, receive dividends first and generally face less risk – but their payouts will be lower.
It is worth noting that having preferred stockholders is not strictly required under Florida law – the statute says that a business "may" have such a class – but they are often necessary for businesses that have just opened their doors – in general, the more shareholders, the better. Preferred stockholders do not have voting rights, and do not have an ownership stake in the company, but they also have no right to file suit against the business if they feel they have been wronged.
The Right To Sue
One of the most important rights that a common shareholder has is the right to file what is known as a derivative suit, if they believe they have not received what they are owed under their stock purchasing agreement. Shareholders with a majority stake will sometimes engage in what is referred to as 'shareholder oppression' – forcing out minority shareholders, refusing to issue dividends, and other unethical or inappropriate actions.
In response, a common minority shareholder has the right to file a derivative action. While the burden of proof of misconduct is quite high, it is possible to prevail in such a suit, and the hit to your company can be quite severe if misconduct is actually proven. Complying with record requests and being as transparent as possible can lower the risk of such oppression and misconduct – a hands-on chief executive and/or board of directors can help you avoid liability in the future.
Contact A Florida Business Law Attorney
If you are getting your business off the ground and have questions about the rights of your shareholders, calling a Florida business law attorney from the Hunt Law Group may help to get them answered. Contact our office today at (727) 471-0444 to schedule a consultation.
Sources:
leg.state.fl.us/Statutes/index.cfm?App_mode=Display_Statute&Search_String=&URL=0600-0699/0607/Sections/0607.0601.html
flsenate.gov/laws/statutes/2018/607.07401