Selling Your Small Business In Florida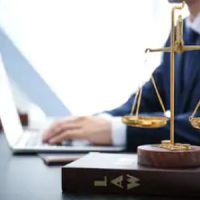 Building a business from the ground up can be one of the proudest moments of a person's life. However, circumstances change over time, and for many, there will be a time when selling the business is the best choice for them. If you are looking to sell your Florida business, enlisting a knowledgeable attorney is generally a good idea, so that you need not handle the whole process on your own.
Evaluate Assets & Debts
The first thing anyone looking to sell their business must do is assess its assets and debts. Depending on the reason that you are choosing to sell your enterprise, you may have to do this more quickly than you might wish, but nonetheless, without this information a sale is all but impossible. Many business owners choose to engage a professional appraiser or business evaluator to arrive at an appropriate figure, but this is not strictly required by law.
One thing that many business owners – particularly first-time business owners – fail to do if they attempt to handle the sale themselves is to properly value intangible assets like brand recognition or professional goodwill. This can make an enormous difference in the total value of your business. Intangible assets acquire value over the years, and failing to properly evaluate them can cost you a significant chunk of value at the time of sale.
Eliminate Obstacles
One of the major potential issues in small business sales is when an owner fails to do their due diligence in clearing potential obstacles to sale, such as liens or tax bills. Perhaps the most common type of lien is a mechanic's lien, which is placed by a business when another business owes them money. In order to clear a mechanic's lien, the debt must be paid, but until that happens, it will effectively prevent any transfer of the business.
Keep Promoting!
It is important to keep in mind that if you do not immediately find a buyer, the best way to increase the odds of locating one is to continue to promote your business and do what you can to raise profits. The longer and more effectively your business operates, the more attractive it may appear to potential buyers.
Contact A Florida Business Law Attorney
Above all else, if you are interested in selling your small Florida business, enlisting an experienced Florida mergers attorney from the Hunt Law Group may help get any questions you may have answered. Call our office today for a consultation.
Source:
flsenate.gov/Laws/Statutes/2018/0713.015