Regulatory Compliance For New Businesses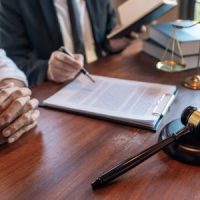 When starting a business, it can feel as though there are thousands of laws and regulations with which your company must immediately be compliant. While it is true that there are many different regulations to obey, you and your board of directors do not have to do it alone. A knowledgeable attorney can help ensure that your paperwork is exactly as it should be before you open your doors.
Is Your Business Properly Registered?
The first hurdle to cross in starting your business is to ensure that you have submitted all the relevant paperwork for the type of business you want to open. For example, sole proprietorships do not strictly need to submit any kind of paperwork to Florida's Department of State, though corporations and limited liability companies (LLC) both need to file articles of incorporation (or organization, in the case of an LLC). Submitting these articles, plus starting business tax accounts, must be done.
Individual Compliance Matters
After registration, one of the things that can matter most to certain businesses is to ensure individual compliance, so to speak – to ensure that professional licenses are up to date, to ensure that your company's hiring processes are equitable while still being able to assess the merit of all job candidates, and so on. In particular, Florida is one of a handful of states with a dedicated data privacy law, and ensuring that your staff are properly trained to protect customer data is crucial.
State & Federal Regulations
Perhaps the most complex part of the broad heading of regulatory compliance is determining which rules apply specifically to your company. That said, there are several laws that can seem tangential, yet be among the most important to your ability to do business. Many of them have to do with hiring and firing – for example, a failure to comply with the Americans with Disabilities Act (ADA) or Title VII of the Civil Rights Act of 1964, can pose a serious problem for a nascent business.
Federal financial and real estate laws are some of the most immediately omnipresent for any business in those arenas. Laws like the Fair Debt Collection Practices Act (FDCPA), the Truth in Lending Act, and regulations from the Financial Industry Regulatory Authority (FINRA) like the Know Your Customer rule, all require attention and compliance at all times. It can be a difficult balancing act – but you and your staff need not do it alone.
Contact A Florida Regulatory Compliance Attorney
No matter what industry your business is in, there will always be rules governing how you do business. If your new enterprise needs help with regulatory compliance, a Florida business law attorney from the Hunt Law Group may be able to assist. Contact our office today at (727) 471-0444 for a consultation.
Sources:
dos.myflorida.com/sunbiz/start-business/
myfloridalegal.com/pages.nsf/Main/53D4216591361BCD85257F77004BE16C
finra.org/rules-guidance/rulebooks/finra-rules/2090