Reasons You Need an Attorney for Your Florida Business Mergers and Acquisitions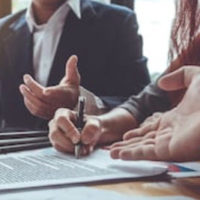 Mergers and acquisitions attorneys help clients find necessary funding and provide legal guidance with drafting, negotiation, and contract performance in the sale or merging of two or more companies. Your merger may require approval of the majority of your company's shareholders in the event it will have a large impact on either the company you plan to acquire or your company. Some mergers may also be subject to SEC disclosure rules as well.
These are not typically very simple transactions, and you need to protect your business interests by retaining a Florida merger attorney. Here is a look at some of the ways a mergers and acquisitions attorney can help you.
A Mergers Attorney Can Manage all the Paperwork
Mergers require a substantial amount of paperwork in most cases. Your merger can be delayed if something was completed incorrectly, formatted in the wrong way, or it was never signed by one of the necessary parties or filed with the appropriate government agency.
You Need Assistance Negotiating a New Business Structure
When two companies are merging, one of the old structures known as the "target" will no longer exist. The "survivor" entity can be a traditional "C" corporation, "S" corporation (in eligible cases), LLC, or a general partnership. You will provide input, but let your attorney handle the difficult task of negotiating all the details. This reduces your stress and allows you to concentrate on developing your overall long-term business goals.
Some of the terms a Florida mergers and acquisitions attorney may help negotiate for the share or asset purchase agreement include:
Who are the parties to the agreement?
What is the property to be acquired?
When will the buyer pay the purchase price?
How will the purchase price be paid?
What is required before and after closing?
What representations and warranties is the seller making?
Your Attorney Can Help in the Event the Government Objects
This isn't necessarily a common problem, but there are situations where a proposed merger is denied by the government. This is usually in situations where there is a concern on a potential monopoly, or the merger threatens competition. An example would be two companies that are the largest in their particular regions trying to merge. The government might object to the merger because it would mean one company has too much control over the particular market in the country.
A Mergers Attorney Can Handle Employee Agreements
In most cases, there will be executives who stay on through the merger, and maybe for some time after. Your mergers attorney can negotiate the agreements for these executives, and also compile severance and non-compete agreements for the executives who are leaving the company after the merger.
Contact a Florida Mergers Attorney
If you need assistance with a Florida business merger, contact the Law Office of Clifford J. Hunt, P.A., today to schedule an initial consultation. Our attorneys have decades of experience with Florida business law matters. Let us help you with all your operational and securities-based needs.