Preparing To Sell Your Business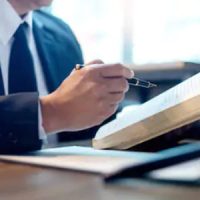 Selling one's business can be a difficult process, with countless moving parts. Too many people attempt to go it alone, which can create more issues, particularly if the business has debts. If you are in the process of selling, having an experienced business lawyer on your side can help to smooth out the process. The transaction has multiple moving parts, and mistakes can drag out or even derail a sale.
Two Types of Sales
There are two types of business sales. One is when the actual legal entity is sold – stocks and shares in the company, and sometimes the name or brand. The other is known as an asset sale, where the tangible assets like furniture or current patents are sold but the actual entity remains in the original owner's hands. Asset sales tend to be more common in this day and age because this type of transaction limits liability on the part of the buyer.
Sometimes, a purchase and sale transaction starts when a buyer sends a letter of intent to a seller, which can then be accepted and a formal agreement drawn up. However, most of the time, a seller will be the one to put their company on the market first, and a buyer will come along at a later point. Regardless, a formal purchase and sale agreement is the first major step after the buyer signals their intent to purchase.
Leave No Detail Out
It is crucial, as a seller, to be aware of potential issues in the purchase process, to help minimize the risk of further disputes or even litigation. For example, making promises or warranties that one cannot substantiate creates a potential breach of contract – one simply cannot include provisions on which they do not intend to follow through. In addition, it is a good idea to have a business valuation done before signing a contract – that way, the seller and buyer both have an idea of the appropriate value of the business being sold.
Another important thing to do before signing a purchase and sale agreement is to conduct a title search on the property, and a judgment & lien search on the business itself. These searches will turn up any potential encumbrances that can derail a sale; failure to do so can give the buyer an excuse to back out of the transaction. Between this and verifying that all relevant licenses and certifications are up to date, a seller's due diligence can make the difference to a successful transaction.
Contact A Seminole, FL Business Law Attorney
The sale of a business is a difficult and complex endeavor. A Florida business law attorney from the Hunt Law Group can help to guide you through the process. Call our office today at (727) 471-0444 to schedule a consultation.