Moving Your Business To Florida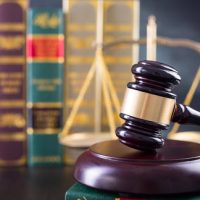 It is not uncommon, depending on the industry, for successful businesses to migrate from state to state, if their market research leads them to do so. Florida is attractive for several different lines of work, including real estate and finance. However, one cannot simply pick up and relocate to Florida; certain legal requirements must be met before one can do business. There are several different options available to you and your company.
"Domesticate" Your Business
Perhaps the most common choice for most business owners is to turn your company into a Florida enterprise. That said, this is also among the most complex options available to a company wanting Florida to be its home. There are three steps involved in 'naturalizing' your business: first, you must obtain a certificate of good standing from the state you have been domiciled in up until now; these can usually be obtained via your state's Department of Labor or Corporations.
The second thing you must do once you are in possession of the certificate is file articles of incorporation and a 'certificate of domestication' in Florida. A certificate of domestication is the document used to officially change a business' home state, and it is perhaps the most important document required. Once this has been accomplished, and your company has been dissolved in your former home state, you may begin to do business as a Florida company.
Do Business As A Foreign Entity
If a business' leaders decide that domesticating is too much work or would prefer to leave the company's options open, it is possible to do business in Florida as a "foreign" company. Paperwork is necessary, including a certificate of existence from your home state, but many businesses choose to do this instead of domesticating simply because the process is much quicker and requires less legwork.
Start Over
In rare cases, a business owner will simply dissolve their company and create an entirely new one, except with Florida roots. This is most common among smaller businesses, particularly those who want to start fresh after default or other financial trouble. Starting a new business will obviously not eliminate past debts, but it can grant a company the chance to start fresh and build up capital organically.
Call A Seminole, FL Business Lawyer
Moving your business is a significant decision, and it is crucial to obtain knowledgeable advice on how to make it happen. A Seminole, FL business lawyer from the Hunt Law Group will work hard to assist you. Contact our office today at (727) 471-0444 to schedule a consultation.
Sources:
dos.myflorida.com/sunbiz/forms/miscellaneous-forms/
files.floridados.gov/media/702554/cr2e027.pdf