Merger & Integration Clauses In Florida Business Contracts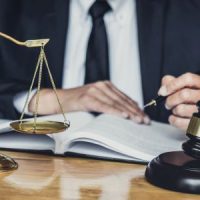 Despite its name, a merger & integration clause (MIC) in a Florida business contract has nothing to do with mergers and acquisitions. MICs are clauses that attempt to establish that the written terms of a contract are the 'complete and final agreement' between the parties, to the exclusion of outside (also called "parol") evidence. Florida does recognize such clauses and generally considers them enforceable, with some exceptions. However, an MIC must be crafted with the right language, lest the parties run into trouble at a later point.
Contracts & the Parol Evidence Rule
When two businesses enter into a contract, it is generally in both of their best interests to establish that the written contract contains all of the points agreed upon. If not, either party could attempt to argue that they had been promised something in addition, with no plausible deniability for the other party. Merger and integration clauses are usually included to establish a 'bright line' point after which outside evidence is no longer admissible.
MICs follow a Florida legal rule known as the parol evidence rule, which states that if there is no ambiguity in a contract's terms, evidence of any prior agreements is inadmissible. It is important to note that the parol evidence rule does not rule out evidence of any later agreements, only those made before the contract's execution. MICs attempt to exclude any evidence other than that included in the contract, though this is not always possible.
Must Be Crafted Correctly
That said, it is crucial to keep in mind that Florida case law states that the mere existence of a MIC is not definitive. In general, there are three situations in which a contract dispute can 'survive' the existence of a merger clause: (1) if one party alleges fraud has been committed in executing the contract; (2) the existence of a 'latent' or obvious ambiguity – if a reasonable person would find a certain term ambiguous; and (3) allegations related to another, unrelated agreement (in rare situations).
The parol evidence rule also allows these exceptions. This is particularly the case if latent ambiguities exist – in general, extrinsic evidence is permitted to be considered since, in effect, the contract's provisions are too incomplete to give a full understanding of the situation. If your contract is ambiguous, its merger clause cannot survive, by definition, and the contract may wind up being declared unenforceable.
Call A Seminole, FL Business Law Attorney
If you have questions or concerns about your business contracts, contacting a Florida business law attorney from the Hunt Law Group is a good first step to getting them managed. Contact our office today for a consultation.
Sources:
casetext.com/case/lowe-v-nissan-of-brandon-inc-1
casetext.com/case/pavolini-v-williams