IPO vs Private Placement: Which Suits Your Business Best?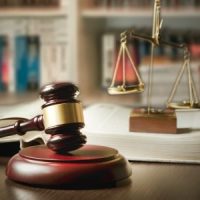 Perhaps the fastest and easiest way for a private company to raise capital is to offer securities. There are two ways in which this can be done: either publicly, via an initial public offering (IPO), or via private placement (PP). Both options have positives and negatives, and a careful analysis of your company's position is the best way to determine which will suit.
Initial Public Offering
An initial public offering (IPO) is the process by which a privately held company raises capital by selling shares of its equity. Not every company is a good candidate for an IPO; a business must be mature and developed enough to be able to comply with the Securities & Exchange Commission (SEC)'s regulations and uphold its responsibilities to the shareholders it will acquire.
An IPO is a complex undertaking, requiring the intervention of underwriters, marketing experts and attorneys. The initial price of a share, the type of security to issue, the time frame, and several other factors must be determined before an IPO can officially be offered. Once the registration documents are provided to the SEC, the actual sale can begin.
Private Placements
By comparison to IPOs, private placements are best for companies that prefer to remain small for the moment; there are fewer regulations to contend with, but in many situations, the risk is higher for the investor – publicly traded securities generally have higher liquidity. That said, there is a major advantage for privately placed securities if they are offered under Regulation D – namely, that they are exempt from many reporting requirements.
In a private placement, only accredited investors like investment banks, pension funds, or mutual funds may acquire the shares for sale. In some cases, some high net worth individuals may also acquire shares through these conduits, but this does not always occur. A private placement is a good way for a growing business to acquire more capital if its leadership does not believe that it is prepared for a full-fledged IPO.
Contact A Seminole, FL Business Law Attorney
If your company is at a crossroads, it may be a good idea to contact an experienced Florida business law attorney to help determine your best course of action. The Hunt Law Group has experience in these matters, and will work hard to assist you with your case. Contact our office today to schedule a consultation.
Source:
sec.gov/education/capitalraising/goingpublic