How To Spot Account Churning In Securities Law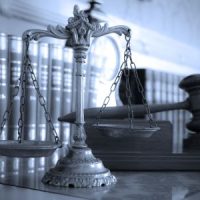 Most people who are trusted to handle securities have what is known as a fiduciary duty to those on whose behalf they are operating. However, it is sadly not uncommon for some financial professionals to try and enrich their profiles at the expense of their clients. One common way this is done is via a practice called account churning. If you suspect such behavior is going on with your investments, it is crucial to enlist professionals to put a stop to it.
Excessive Trading
Account churning happens when a financial professional begins to make a lot of trades, buying and selling securities more frequently than usual, all without regard to the account holder's investment goals. Someone engaged in this practice is generally attempting to generate as many commissions as possible for themselves, rather than acting in the investor's goals as they are required to do.
Keep in mind that excessive trading is evidence of churning even if the outcome results in a net gain for the investor. Financial professionals have a fiduciary duty to their clients, meaning that they are required by law to not only uphold the client's best interests, but to do so with their maximum good-faith effort. If the client does not take losses, this is not proof that the required effort is being expended – only that luck is with them.
Your Advisor Should Not Take The Lead
In addition to a pattern of excessive trading, another red flag that may trigger concerns about account churning is a financial advisor pressing hard for a client to take long-term losses, or even short-term gains, that do not fit with the client's investment strategy. It should always be the client who is directing the actions of the broker or other financial professional, rather than the other way around. Unfortunately, too many simply bow to expertise instead of challenging or questioning a broker's decision.
Be advised that the Securities & Exchange Commission (SEC) takes these accusations quite seriously. There have been several SEC enforcement proceedings in recent years against brokers who engaged in this practice, most often mandating the named defendant cease and desist from practicing as a financial advisor. In addition, it is often possible to file suit against a negligent or reckless financial professional in civil court, alleging that they exhibited 'reckless disregard' for the client's intent.
Contact A Seminole, FL Securities Fraud Attorney
Account churning is more rare than one might think, but it is still important for investors – particularly businesses – to be aware of the possibility that it could happen to them. A Florida securities law attorney from the Hunt Law Group can help you determine how to proceed if you believe that you have been a victim. Call our office at (727) 471-0444 to schedule a consultation.
Source:
sec.gov/litigation/admin/2016/33-10236.pdf