How Can I Protect My Business's Trade Secrets?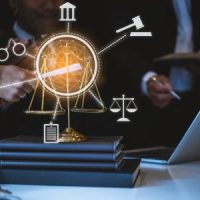 There is no singular definition of a trade secret, but in general, any unique information or process that gives a business a competitive edge will at least arguably fit the bill. A trade secret may be a piece of technology, a method of doing something, a formula, or almost anything in between – and under Florida law, trade secrets enjoy protection. If you are a business owner and have sensitive proprietary information you need to keep secret, there are many different methods by which you can do this.
Limit Spread of The Knowledge
One of the easiest ways to protect trade secrets is simply to limit the number of people who may have access to the information. Too often, a small company is lax in terms of security simply because so few people may be performing so many roles; as the business grows, they then must sometimes make difficult decisions in terms of who should remain 'in the know' and who should not.
Non-disclosure agreements (NDAs) are also a valid option in most industries, with most employees. NDAs can be used either with your staff, or with outside vendors or other third-party actors, and they are often favored because they provide a clear statement of intent as to what should and should not be shared with other parties. If a party breaches the agreement, it is actionable – often both in civil and in criminal court.
If Litigation Happens
No business owner ever wants to contemplate the idea of someone stealing their trade secrets, but it happens often enough that every company should be prepared for the possibility. If you one day discover that a staff member or third party actor has committed trade secret misappropriation, Florida law allows you to seek money damages if you can establish that the information at issue is actually a trade secret.
The state's Uniform Trade Secrets Act (UTSA) narrows the definition of a trade secret to two specific criteria. If a piece of information (1) "derives potential or actual economic value" from not being well known by others who could exploit it; and (2) is the subject of "reasonable efforts" (under the circumstances) to preserve its secrecy, it will qualify under Florida law. This is true even if the item is a "unique compilation" of others' work.
Contact A Seminole, FL Business Lawyer
If you have questions or concerns about how best to protect your trade secrets, contacting a Florida business lawyer at the Hunt Law Group may help to get them handled. Call our office today at (727) 471-0444 to schedule a consultation.
Sources:
leg.state.fl.us/statutes/index.cfm?App_mode=Display_Statute&URL=0600-0699/0688/0688.html
leg.state.fl.us/statutes/index.cfm?App_mode=Display_Statute&URL=0500-0599/0542/Sections/0542.335.html