FTC Proposes New Rule To Ban Non-Compete Agreements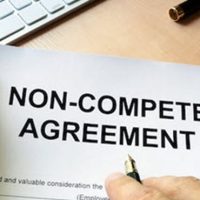 On January 5, the Federal Trade Commission (FTC) proposed a new rule which would ban the use of non-compete agreements by United States employers. In its release, the FTC estimates that ending such a practice could increase wages by up to $300 million, and effectively free a percentage of U.S. workers from being caught between legalities and the reality of having to support themselves and their family. However, the jury is still out on the actual outcome of such a measure.
Aims To Protect Workers 
The proposed legal foundation for this new rule is a preliminary finding that non-compete agreements violate Sec. 5 of the Federal Trade Commission Act (FTCA), which guards against "unfair or deceptive" acts or practices. While most non-compete agreements are not considered deceptive, they can be unfair if they put too much of a restraint on a worker's ability to earn a living.
Under current rules, a non-compete agreement must walk the proverbial line between safeguarding an employer's interests and trade secrets, and allowing employees who leave the company to earn a living. Both state and federal law recognize the right of a worker to earn a living, but they also recognize an employer's right to safeguard information that might otherwise be used against their business. However, too many non-competes simply fail to do so.
Adaptability Is Key
As of this writing, the FTC has not yet passed any new rule; it is merely seeking public comment on its proposal. If you are a business owner, however, it may be a good idea to refrain from instituting any new non-compete agreements, or at least to keep an eye on developments. The rule would apply to employees, independent contractors, and even unpaid workers – and it would require employers to 'rescind' existing non-compete agreements and inform workers that they have done so.
There are other agreements that an employer can make with a departing worker, such as non-disclosure agreements (NDAs), which would not be affected by the FTC's rule. Still, an inability to use non-competes may materially affect your business plan, if this rule is approved. Calling some experienced legal assistance may ensure that your business is compliant with the rules at all times.
Contact A Seminole Business Law Attorney
While the outcome of the FTC's initiative remains to be decided, it is generally a good idea to consult an attorney if you have questions or concerns. A Florida business law attorney from the Hunt Law Group is ready and willing to try and assist you. Contact our office today to schedule a consultation.
Source:
ftc.gov/news-events/news/press-releases/2023/01/ftc-proposes-rule-ban-noncompete-clauses-which-hurt-workers-harm-competition