Explaining EDGAR Filings For New Market Participants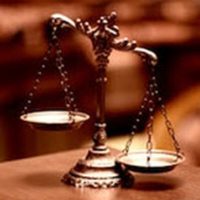 In order to comply with U.S. securities law, every publicly traded company must submit reports at regular intervals to the Securities & Exchange Commission (SEC). For some, this amount of paperwork can be extensive – but it can be filed electronically, thanks to the EDGAR (Electronic Data Gathering, Analysis and Retrieval) system. For a first-time filer, the requirements can be intimidating, but the electronic system helps to streamline the process.
Accessibility & Information
EDGAR was opened for filings in 1993, with the mission to simplify the filing process and to make it easier for the Commission to access relevant information all in one place. In general, the increased accessibility of filings and resources helps to create a more informed marketplace, and also allows the Commission to access information quickly if a company becomes the target of enforcement efforts.
A variety of different reports can be filed via EDGAR. Some of the most common include:
Registration statements (Forms 10 and S-1);
Forms 3, 4, and 5;
Schedule 13D;
Quarterly and annual reports (Forms 10-Q and 10-K); and
Periodic reports (Form 8-K), among others.
It can be difficult to know exactly what your business needs to file at which moment, but the SEC publishes guides and tutorials. An experienced attorney can help you understand which requirements apply to you and your company.
File On Time!
While it may feel overwhelming to know what to file, it is crucial to do so properly and on time. The SEC takes delinquent filing very seriously, and in some cases, may find that repeated delinquent filings are grounds to investigate your company for potential fraud. Securities fraud is a crime, and a conviction can result in up to 5 years in federal prison – but even if no criminal charges actually result, this kind of trouble can have adverse consequences for your business.
If you need help with EDGAR filing, or you are concerned about ensuring your obligations are met, the best thing you can do is consult an experienced securities attorney – too many attempt to make their filings themselves, and it can be easy to make mistakes if you have no experience in doing so. The stakes are simply too high to go it alone.
Call A Seminole, FL Securities Attorney
First-time filings can be overwhelming to many. A Seminole securities attorney from the Hunt Law Group can help. Call our office today at (727) 471-0444 to schedule a consultation.
Sources:
sec.gov/edgar/about
sec.gov/divisions/enforce/delinquent.htm