Essential Elements of Florida Corporate Compliance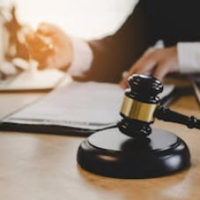 Do you know whether your business is complying with all government regulations regarding reporting and operations? All businesses are required to have company policies that teach their employees how to handle and respond to a variety of situations, as well as file accurate financial statements.
Failure to comply with governmental regulations and rules can result in civil and criminal penalties. If you want to ensure your business is in compliance with state and federal regulations, it's important to speak with a skilled Florida regulatory compliance lawyer who can assist. At the Law Office of Clifford J. Hunt, P.A. our compliance lawyers can help you in the early stages of your business to help you verify that your business is in compliance with both state and federal regulations.
Here's a look at some of the elements that are important to corporate compliance.
Strong and Trustworthy Leadership in Place
There has to be good leadership that can be trusted. To have a successful compliance program, it must be built on integrity and a strong ethical foundation. High-ranking compliance officers are needed who can manage the program on a daily basis. They should have direct access to the Board of Directors and be ready to report any matter involving criminal activity right away.
Complete Risk Assessment on Annual Basis
Proper risk assessment is another element of effective corporate compliance. Companies should be able to evaluate their compliance risks in every market in which they do business, especially in international emerging markets like China or Brazil. Some of the elements to evaluate in a risk assessment include:
To what extent are employees engaging in business with various government officials?
What is the regulatory environment in the areas where you are operating?
How much do you rely on intermediaries and third-party agents?
Is there any additional risk by expansion, new joint ventures, or corporate affiliations?
Create More than Just a Standard Code of Conduct
Every company should have a code of conduct, but it needs to go beyond just that, and have a detailed set of policies that cover a variety of potential issues like data privacy, corruption, money laundering, trade, bribery, accounting practices, and antitrust. You should have screening standards in place for potential third-party business partners to weed out any criminal background.
Train Officers and Employees
Another element of a good compliance plan is to ensure officers, employees, and relevant third parties all receive comprehensive training on what the corporate policies, regulations, and any prohibited conduct are. A corporation has the duty to monitor for allegations of misconduct and to conduct regular audits. In addition, there is a requirement to respond timely to any allegations. These are the key elements an enforcement official will review when making a determination as to whether or not a company has adequate control over their compliance program.
Contact a Florida Regulatory Compliance Attorney
A regulatory compliance attorney can assist your company in a variety of ways, from helping you set up an initial compliance plan to verifying whether or not your existing plan is adequate enough in the event you are facing a problem. Contact the Law Office of Clifford J. Hunt, P.A. today at 727-471-0444 to schedule an initial consultation.
https://www.huntlawgrp.com/tesla-ceo-charged-with-making-false-statements-about-funding/