Do Cryptocurrencies Qualify As Securities?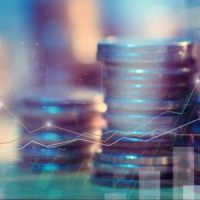 Within the last five years or so, more and more U.S. residents have been investing money in what are known as cryptocurrencies, such as Bitcoin and Ethereum. Up until 2022, the industry was able to proceed with a minimum of regulations, but in 2023, the U.S. government is fighting back. In order to properly regulate cryptocurrencies, however, they must once and for all be classified – and the debate over whether certain crypto-assets are securities can have long-lasting effects for investors down the road.
Each Cryptocurrency Is Different
The U.S. definition of a security is fairly broad, encompassing several different types of financial instruments. However, the Securities and Exchange Commission (SEC) has debated whether or not crypto-assets qualify as securities for quite some time now, primarily because of their lack of centralization and the question of where their profits come from – not necessarily alleging that cryptocurrencies are associated with fraud, but alleging that the currencies may not fall under the current definition of a security.
The U.S. Supreme Court created the Howey test in 1946 in order to establish exactly what constituted a valid security under the Securities Act of 1933. There are four factors that establish a token as a security if:
The token is an investment of money;
In a common enterprise;
The investor has an expectation of making a profit;
That profit must be from the 'efforts of others.'
Under this test, some cryptocurrencies do qualify, but others do not. While the proverbial jury is still out at the SEC as of this writing, other regulatory bodies have made decisions – for example, Belgium's Financial Services & Markets Authority (FMSA) ruled that Bitcoin and Ethereum were not securities due to their decentralized nature.
Florida's Laws Relax Restrictions
While the federal picture for cryptocurrencies is still murky, the current governor of Florida has seen fit to relax restrictions on these companies in his state, with a new law coming into effect in January 2023. The law explicitly defines 'virtual currency,' with two major exclusions carved out (both of which deal with currencies only for use in a specific program or situation). Still, most cryptocurrencies operating as of this writing do fall under the definition.
One other major change under the new law is the removal of the licensing requirement for individual investors. The intent has clearly been to ease and clarify the regulations surrounding cryptocurrency in Florida, but businesses may have reason to be wary – not least of all because the law also does not require exchanges to hold tangible assets equivalent to the value of their cryptocurrency – it can simply be guaranteed by more cryptocurrency, which can place a business in real trouble if the currency ever collapses.
Call An Experienced Securities Attorney
Cryptocurrency as an industry has been constantly in flux. With the changes both in Florida and on Capitol Hill, it may be a good idea for you to contact a Florida securities attorney to get any questions answered. The Hunt Law Group can try to assist you today. Call our office at (727) 471-0444 to speak to an attorney.
Sourcess:
supreme.justia.com/cases/federal/us/328/293/
fsma.be/sites/default/files/media/files/2022-11/fsma_2022_25_en.pdf
myfloridahouse.gov/Sections/Bills/billsdetail.as