Defining Securities For Beginners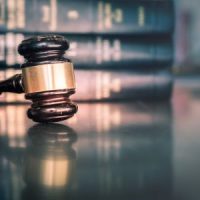 For a person who is building their dream business, the financial aspects often come second to the more outgoing work like building a client list. It can be a shock to find oneself in the position of planning the financial future of your company as well as its day-to-day operations, but it is just as crucial – if not exponentially more so. Having a good grasp of securities law can save immeasurable time and trouble.
What Is A Financial Security?
U.S. federal law defines a security by what it is (and what it is not), listing a host of examples such as stocks, bonds, investment contracts, and certificates of deposit, among others. In general, any fungible financial instrument that has monetary value will qualify, but some are more highly valued than others. There are three types of securities – equity, which often govern ownership interests; debt, which are basically loans repaid with payments; and hybrid securities, which combine aspects of both.
In 1946, the U.S. Supreme Court established what is known as the Howey test, ruling in SEC v W.J. Howey & Co (1946) that if a financial investment meets a four-prong test, it qualifies as a security. Those prongs are:
There is an investment;
That investment is made into a 'common interest;'
The investors expect to make a profit; and
Any profits recovered are due to the actions of a third party or 'promoter.'
As long as an investment meets these criteria, it will qualify, even if it is not quantified in the form of a contract or a stock certificate.
What Is Best For Your Business?
If a person builds their business to an extent where they have shareholders to please, and are debating an initial public offering (IPO), the "offering" part of that procedure is issuing securities for the first time. A company cannot 'go public' without having something to offer to public shareholders and investors, and securities allow investors to buy stock in your company, thus giving them a voice in how it is run.
It is possible in some cases to obtain an exemption which would allow your business to privately trade securities – for example, Sec. 4(a)(2) of the Securities Act exempts transactions that do not involve any public offerings, permitting "sophisticated investors" to take advantage of such securities while assuming the risk of doing so. However, this is not recommended for a fledgling business, given its complexity and increased level of risk.
Call A Florida Securities Attorney
Securities law is a complex field, and it can very often be too confusing and time-consuming for the average person to handle. A Florida securities attorney from the Hunt Law Group may be able to assist. Call our office today at (727) 471-0444 for a consultation.