Creating A Florida Corporation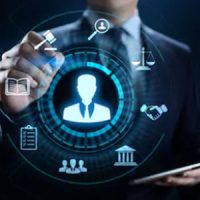 When attempting to get a business up and running in Florida, a person has several options in terms of how that business should be structured. Incorporation is one of the most common choices that business owners make, as corporations' structure has numerous advantages for small businesses and their owners. The procedure to establish a corporation is fairly straightforward, but enlisting an attorney to help ensure every T is crossed and every I is dotted is always a good idea.
Several Different Types
There are several different types of Florida corporation that one can create, depending on which might best suit your needs. A professional corporation is for those with professional degrees and licenses, as one might imagine, and a nonprofit corporation is intended for those founding charities and other tax-exempt enterprises. The other two types – an S corporation and a C corporation ("S corp and C corp") – are the most common, and they are essentially two sides of the same coin.
Nearly all Florida corporations are legal entities independent of their owners, which means they can act on their own, essentially – for example, the corporation may enter into contracts or conduct business under its own name. The difference between an S corp and a C corp is that the former pays taxes via its owners' individual tax returns, while the latter pays its taxes as its own separate return, insulating its owners from potential corporate tax liability if any issues become apparent.
Filing Articles Of Incorporation
If you decide that an S corp or C corp is right for you, the next step in creating your corporation is to choose a unique name for your enterprise. It cannot be the same name as any other business in Florida, and it must be sufficiently distinguishable in itself. In addition, you must ensure that your chosen name is not trademarked either in the states or federally – changing the name of your company at a later date is both potentially confusing and quite expensive.
After you have a name, you must set up the infrastructure by which a corporation will pay taxes – most notably, acquiring an Employer ID Number and registering in Florida. The Articles of Incorporation are filed once all the relevant information is in your possession, and must include, at the very least, the chosen name, address, the number of shares you intend to issue and any preemptive rights you intend to confer on shareholders, as well as information about the incorporators.
Contact A Seminole, FL Business Law Attorney
While there are several small details to remember in working toward incorporating your business, it is crucial to handle them all before pressing forward. A Florida business law attorney from the Hunt Law Group can help answer any questions you may have about the process. Call our office today at (727) 471-0444 to schedule a consultation.
Sources:
dos.myflorida.com/sunbiz/start-business/corporate-structure/
leg.state.fl.us/Statutes/index.cfm?App_mode=Display_Statute&Search_String=&URL=0600-0699/0607/Sections/0607.0401.html