Can Cannabis Companies Issue Securities?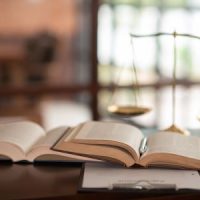 Despite significant gains at the state level, marijuana is still illegal according to U.S. federal law (and Florida state law as well). Because of this, laws originally intended to prohibit potential money laundering create a steep 'compliance burden' for financial institutions, making it all but impossible for state-level cannabis facilities to get financing. One possible method which is gaining in popularity is for cannabis companies to offer securities as Rule 504 private placements to investors.
Private Placements Defined
Unlike an initial public offering (IPO), which sells shares in a company to the general public, a private placement of securities is a sale of securities or stock made to pre-selected individuals or institutions, designed to raise capital. Compared to an IPO or other sale on the public market, private placements are relatively unregulated, though the appropriate forms must still be submitted to the Securities & Exchange Commission (SEC).
The reason that many private placements can occur is the existence of Rule 504, which allows an exemption to most regulatory requirements if certain criteria are met. Rule 504 allows pre-chosen "non-accredited" investors to buy up a maximum of $10 million, while "accredited" investors may purchase more. Accredited investors have met specific SEC qualifications, and thus are trusted in situations where other investors are not.
Is Illegality A Problem?
While the process of a private placement is fairly straightforward, many investors still balk from investing in cannabis simply because its possession is illegal under U.S. federal law. SEC regulations contain what is known as a "bad actor" provision, which bars people who have committed certain offenses from being able to take advantage of the relevant exception. However, the offenses in question are all securities-related; other offenses that do not deal with financial crimes are not relevant in this context.
At least as of this writing, there is no potential issue for a cannabis company seeking to offer securities via private placement, as long as they can meet the criteria for the Rule 504 exemption. This is particularly advantageous to smaller businesses, who may not have the ability to take advantage of many other fundraising opportunity.
Contact A Seminole, FL Securities Attorney
While possession or trafficking in cannabis is illegal in Florida, cannabis-related securities are acceptable as long as they are offered in the appropriate manner. If you have questions, a Florida securities attorney from the Hunt Law Group may be able to assist. Call our office today to schedule a consultation.
Source:
sec.gov/education/capitalraising/building-blocks/accredited-investor