Can An Emoji Count As Financial Advice?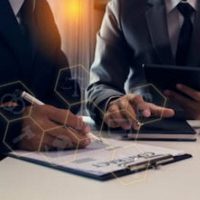 The world of securities and financial trading is constantly evolving, with its boundaries continually being tested and changed. In a recent New York class action lawsuit, a federal judge has ruled that in certain situations where they can only "objectively mean one thing," emojis, of all things, can qualify as financial discourse. This, in turn, may have a bearing on the outcome of a question U.S. officials have been debating for some time: are cryptocurrencies securities or not?
Selling NFTs Without Registration
The emoji question arose in court relating to a class action case against Dapper Labs, a Canadian corporation that develops 'blockchain technologies' – essentially digital ledgers that record transactions and information. Dapper Labs developed an application called NBA Moments ("Moments"), designed to sell non-fungible tokens (NFTs), based on their private blockchain technology called Flow Blockchain. While their technology uses tokens called FLOW tokens, which are not sold in the U.S., the product itself was the "moments," or NBA game highlights 'crystallized' as unique NFTs.
Were All Criteria Met?
To make a long story short, the "foundational question" at issue in this case was whether Moments qualified as a security under U.S. law. The relevant test in determining the status of a financial instrument (as a security or as something else) is referred to as the Howey test, and it has specific criteria that must be met: namely, (1) an investment of money; (2) in a 'common enterprise;' (3) with an expectation of profit; and (4) that profit coming due to the efforts of another party.
Moments was held to meet all of these qualifications by the New York judge, though the question of whether it qualified as a common enterprise received perhaps the most scrutiny. This is where the use of emojis came under discussion – a common enterprise is essentially one goal followed by more than one firm, and the emojis were being used in conversation, ostensibly to obscure the firms' plan for a common enterprise.
The New York judge held that in that specific situation, the emojis used – the 'stock chart,' the 'money bag' and the 'rocket ship' – "objectively impl[ied] one thing: a financial return on investment." As a result, the motion to dismiss was denied, and as of this writing, a decision now exists that specifically classifies NFTs as securities. If this opinion is upheld, it may open new questions for securities trading in the future, particularly if the U.S. Congress is finally able to bring the cryptocurrency industry to heel.
Contact A Seminole, FL Securities Attorney
If you have questions or concerns about securities law and investing in securities, contacting a Florida securities attorney from the Hunt Law Group may help to assuage your concerns. Contact our office today at (727) 471-0444 to schedule a consultation.
Sources:
theregister.com/2023/02/27/emoji_financial_advice/
regmedia.co.uk/2023/02/27/dapper-labs-dismissal-rejection-decision.pdf