Avoiding Personal Liability Exposure In The Event Of A Lawsuit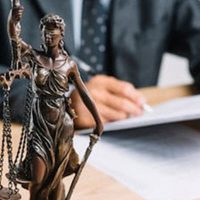 Of course, no business ever wants to be sued. However, the reality is that many businesses will face suit during the course of their lifetimes, and it is important to understand your position as an owner long before that happens to your company (if, of course, it ever does). When you are forming your business, you have the ability to structure it in a way that may potentially shield you from personal liability in the event of a suit.
Liability For Individuals Differs
There are several ways in which a director could be held personally liable for the actions of their company, regardless of its structure – for example, financial fraud or general misfeasance. However, in most cases, it is possible to shield yourself from most – if not all – personal liability by structuring your company in a specific manner. There are three most common corporation types, and each handles business and personal liability in a different manner under Florida law.
Sole Proprietorships: No Shield
A sole proprietorship is the most common type of small business in Florida, and it is set up with no shield between individual and corporate liability. Many choose to open sole proprietorships because they require very little in the way of outlay – but they also provide very little in the way of protection from liability. If your business is sued, and you lose at trial, your personal assets can and will be used to pay off the award.
Partnerships: No Shield
With rare exceptions, all the partners in a partnership are "jointly and severally liable" for any obligations incurred by the partnership. This means that in a non-limited partnership, each partner may be required to pay part or all of an award against the company if it is sued – Florida has mostly abolished joint and several liability on an individual basis, but in a partnership, the landscape may require it. That said, only general partners are liable in this manner; limited partners may face different obligations.
Corporations & LLCs: Mostly Protected
By comparison to the other two common business types, individual officers of a corporation and/or limited liability company (LLC) are generally protected from personal liability in the event of a lawsuit. That said, there is one major exception to this rule: if the officer personally co-signs or makes guarantees about a company debt, they will be liable for its nonpayment.
Call A Seminole, FL Business Law Attorney
If you fear your business being on the wrong end of a lawsuit, knowing how to structure your enterprise to best protect your personal assets is important. Contacting a Florida business law attorney from the Hunt Law Group can help get your questions on the topic answered – call us today to schedule a consultation.
Sources:
leg.state.fl.us/Statutes/index.cfm?App_mode=Display_Statute&Search_String=&URL=0600-0699/0620/Sections/0620.8306.html
leg.state.fl.us/statutes/index.cfm?App_mode=Display_Statute&Search_String=&URL=0600-0699/0605/Sections/0605.04093.html