I Want to Buy a Business: What Steps Should I Take?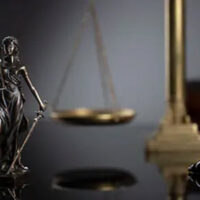 If you are thinking about options for purchasing a business in Florida, you need to be prepared for the variety of steps that are involved in buying a company. Whether you are seeking out a smaller company to acquire in connection with another business you already own or you are a first-time business owner, you should begin working with an experienced Florida business law attorney who can discuss the steps for buying a business with you and can represent your interests throughout the process.
Buying a business is often much more complicated than making other kinds of purchases, such as residential or commercial real estate. You need to know about the type of business you are getting involved in, and you need to understand the legal requirements for taking over an existing company and protecting your own interests in the process. The following are some of the basic steps involved in buying a Florida business.
Select a Business Field That Fits Your Needs and Skills 
When it comes to buying a business, you should not simply purchase any business that looks like it could be a good deal or could be a promising investment. While those factors certainly can come into play in your ultimate decision about whether to buy a company, you should begin by looking for business investments in fields that are suited to your skills, interests, and needs. You do not want to end up buying a business for which your background is not well suited.
Once you have a sense of the type of business you could be interested in purchasing, it is time to see what is available for sale and to begin working with your business lawyer to make an offer.
Decide How You Want to Acquire the Business and Make an Offer 
Once you know of a particular business you want to buy, you should work with your business attorney to decide on the deal structure and the price you want to offer. Some businesses are acquired through mergers or stock purchases, while others are acquired through asset purchases. The type of deal structure will depend upon the structure of the business and your specific needs when it comes to liability issues and tax consequences. When you are ready, you can work with your lawyer to determine the price you want to offer, and you can make an offer.
Letter of Intent 
You and the business seller will next enter into an agreement known as a letter of intent, or LOI. The letter is non-binding, but it does clarify the primary tenets of the offer and plans for the business purchase, provided everything else moves forward appropriately.
Perform Due Diligence 
Conducting or performing due diligence is one of the most complicated aspects of buying a business. This process is essentially the time in which you will—with the help of your lawyer—conduct a full investigation into the background of the business, as a Reuters article explains. To be clear, you will be seeking information about the business's assets, liabilities, tax issues, regulatory issues, licenses, existing contracts, employment agreements, liens, and any other issue that could affect your purchase of the business. If you find something that was not disclosed or that otherwise gives you pause, your lawyer can help you to determine whether it still makes sense to move forward with the purchase.
Purchase Agreement and Closing 
Once you have completed due diligence, your lawyer will work with the seller to negotiate a purchase agreement, and you will move forward with the process of closing.
Contact a Florida Business Law Attorney 
If you have questions about buying a business, our Florida business & corporate attorneys are here to assist you. Contact the Law Office of Clifford J. Hunt, P.A. today.
Resource:
reuters.com/article/businesspropicks-us-findlaw-buying-a-bus/buying-a-business-due-diligence-checklist-idUSTRE52P6KP20090326